LISTINGS OF YONGE AND EGLINTON CONDOS FOR SALE
Yonge & Eglinton Neighbourhood of Toronto
Yonge and Eglinton has matured from its former reputation as "young and eligible" to an area where the population is largely young families. The area hasn't slowed down though. Known as the highest foot-traffic area of Toronto, there are countless bars, restaurants, comedy clubs and amenities to keep you here. Toronto Life recently called it "the Las Vegas of midtown" with its plethora of Yonge and Eglinton condos for sale and office tower space at the core intersection.
This dense urban centre is surrounded by residential bliss and for those young families, there's no shortage of schools here either. Just west of the Yonge Eglinton Centre is the 22-acre Eglinton Park. Here you'll find five multi-purpose sports fields, four tennis courts, two baseball diamonds, a playground, wading pool and two ice rinks come winter.
The area is already very accessible and come 2021 will be the new Eglinton Crosstown LRT line that will cross Toronto as far east as Kennedy Station and as far west as Mount Denis.
AVERAGE CONDO
$685,211
AVERAGE SEMI-DETACHED
$1,514,844
AVERAGE DETACHED
$2,229,667
AVERAGE RENTAL
$2,225
Housing and Accommodations
At the heart of Yonge and Eglinton you'll find many high-rise condo towers and a steady mix of townhomes, detached and semi-detached homes as you branch out from the main intersection. In the last decade there has been a steady increase in Yonge and Eglinton condos for sale here as well as pre-construction investment condos. And with the subway line and future LRT line here it's not surprise this area is growing steadily in population.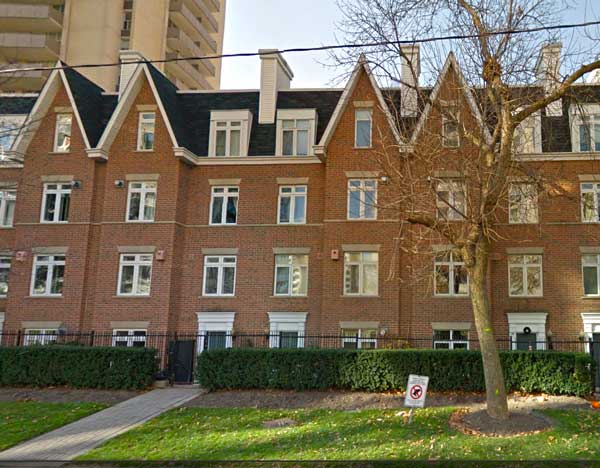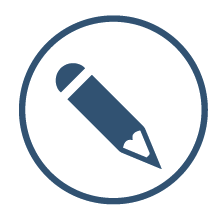 ELEMENTARY SCHOOLS
John Fisher Junior Public School
Eglinton Junior Public School 5.8/10
St. Monica Catholic School 6.2/10
Oriole Park Junior Public  8.6/10
SENIOR SCHOOLS
Marshall McLuhan Catholic Secondary
North Toronto Collegiate Institute 9.2/10
Northern Toronto Collegiate Institute 7.3/10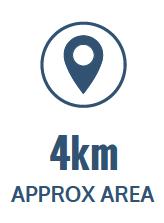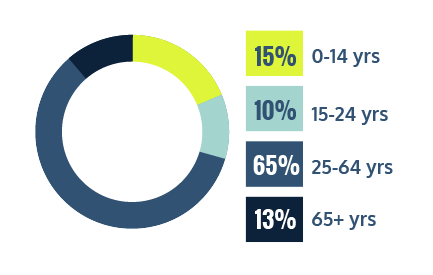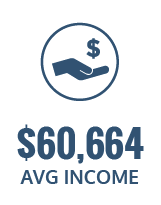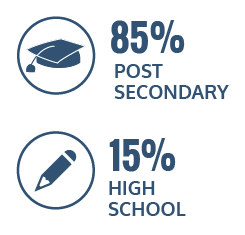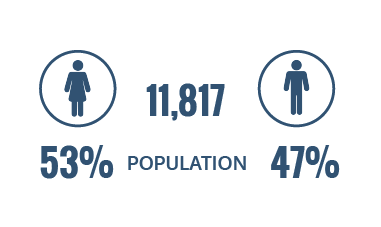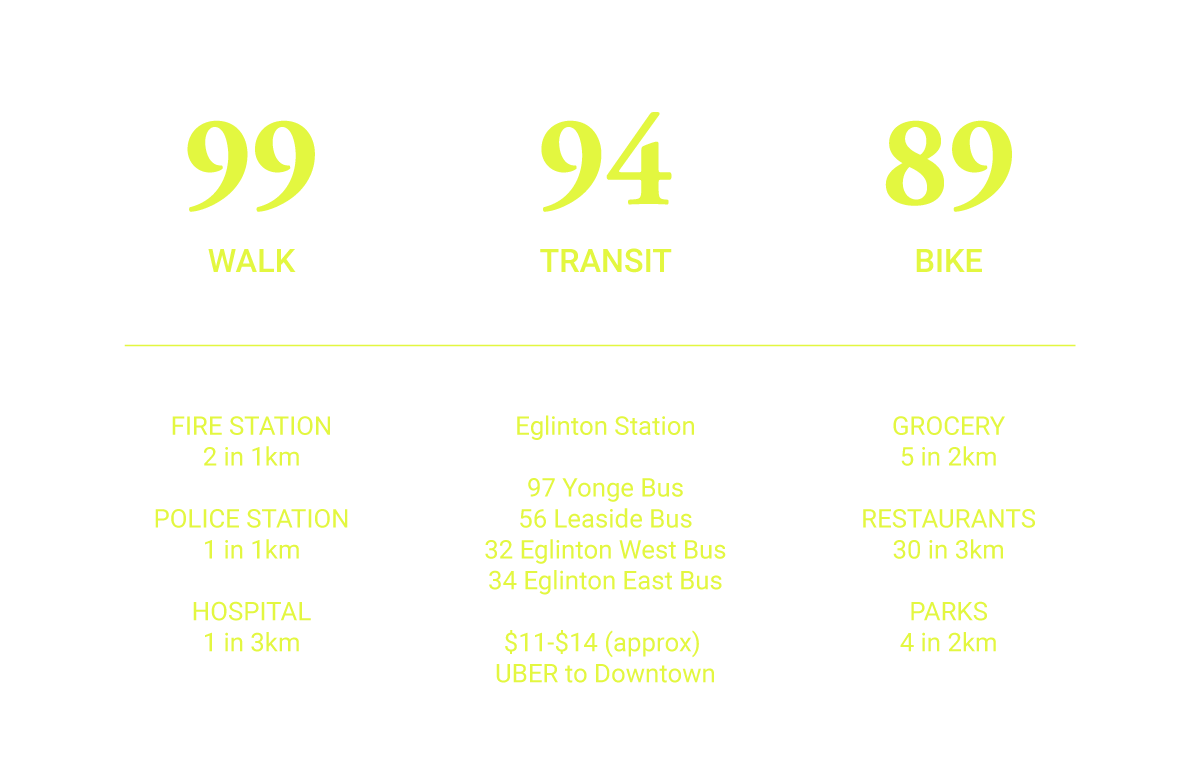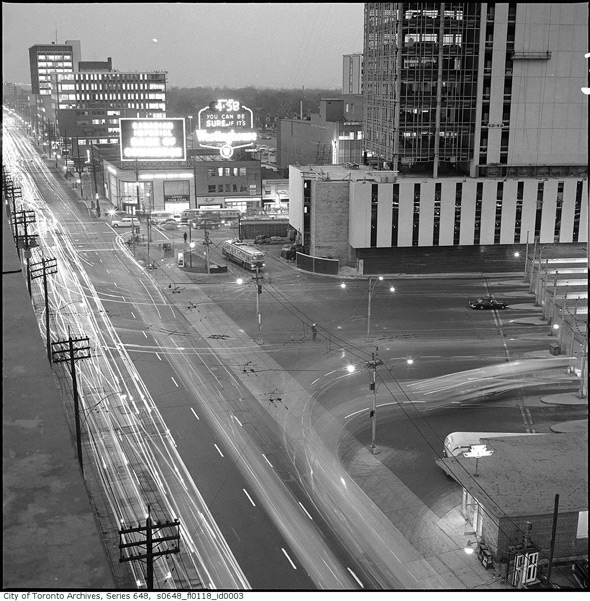 Yonge & Eglinton 1962 (Image: BlogTO)
HISTORY
Believe it or not, this neighbourhood was once a farming village known as Eglinton. This Upper Canada farming village of the early 1800's was the largest area for cattle grazing. In fact, one block east of Yonge, south of Eglinton is Cowbell Lane, a tribute to the rich history of the area.
Slowly the area progressed with the addition of a horse-drawn streetcar route along Yonge Street, which led to a housing boom. One might say the housing boom of the area never stopped. Eglinton Station was one of the original twelve subway stops when the Yonge Subway line opened in 1954. At the time it was the north terminus station, but being on the subway line led to the area's economic and residential success.
Search Other Toronto Neighbourhoods