LISTINGS OF DISTILLERY DISTRICT CONDOS FOR SALE
Distillery District Neighbourhood of Toronto
The Distillery Historic District is one of the hottest neighbourhoods in Toronto, best defined by the beautifully restored, iconic brick buildings at its heart. Its unique character has made it the number one film location in Canada. More than 1,700 films have used the Distillery District's collection of buildings as backdrops for scenes in movies, such as Cinderella Man, Chicago, The Recruit, and X-men. Residents of Distillery District condos are surrounded by the arts, culture, and entertainment scene it offers. It is a place to live, work and play. The many artisans, actors, restauranteurs, that call this neighbourhood home, share a passion for its way of life. The Distillery District is a neighbourhood that draws inspiration from its past and makes it one of Toronto's most uniquely vibrant neighbourhoods.
AVERAGE CONDO
$735,436
AVERAGE SEMI-DETACHED
N/A
AVERAGE DETACHED
N/A
AVERAGE RENTAL
$2,072
Housing and Accommodations
The first of the Distillery District condos was built in 2008 when the Pure Spirit Condos and Lofts on Mill Street were built, and more have been added to the area since, which has created a new vibrancy to this neighbourhood. Distillery District condos range in size from approximately 500 sq. ft. to 1,500 sq. ft., and the Gooderham Condo building has some larger units with approximately 2,000 sq. ft. Contemporary suite layouts feature 9 foot ceilings, large windows and wrap-around balconies. Amenities in these condos generally include state-of-the-art fitness facilities, sauna and media rooms, as well as outdoor terraces with swimming pools, hot tubs and BBQ-lounge areas.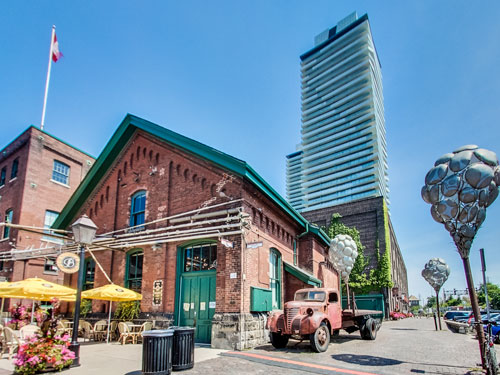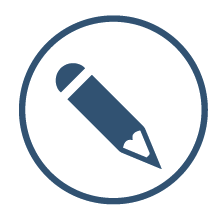 ELEMENTARY SCHOOLS
Nelson Mandela Park Public School 3.3/10
Market Lane Junior/Senior Public School 5.4/10
St Michael's Catholic School 5.7/10
St. Paul Catholic School 5.5/10
Downtown Alternative School
SENIOR SCHOOLS
Market Lane Junior/Senior Public School 5.4/10
Inglenook Community School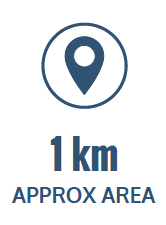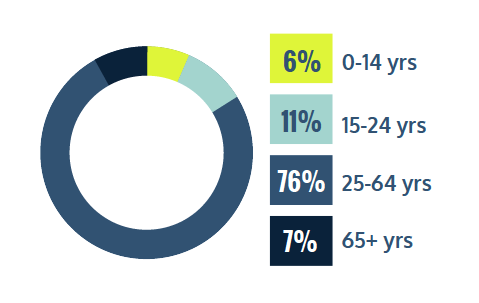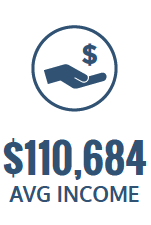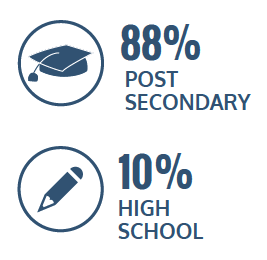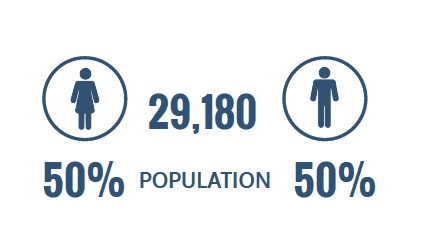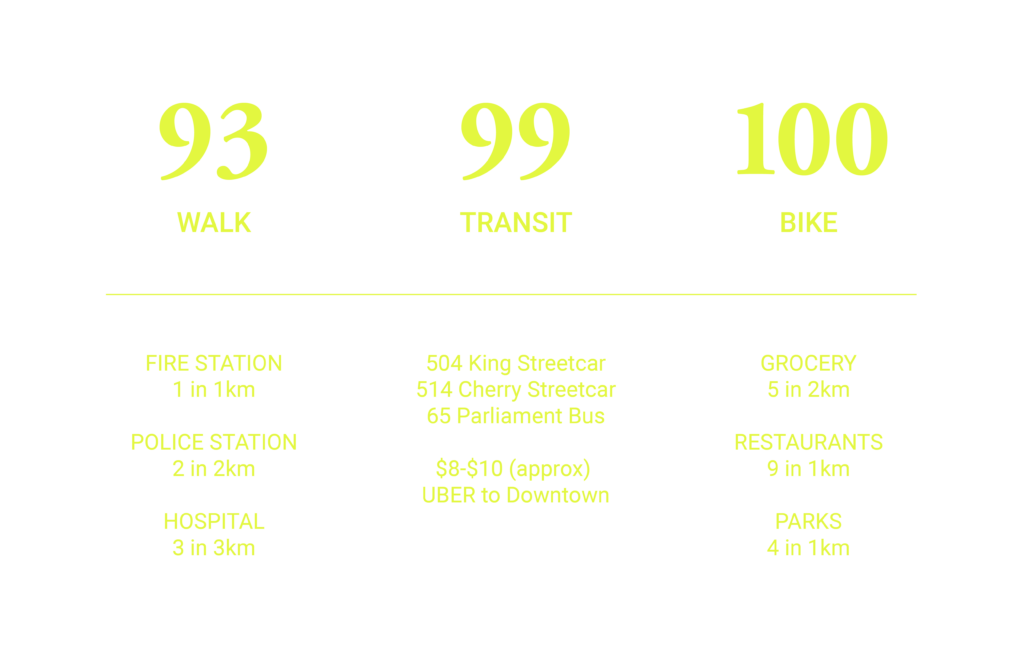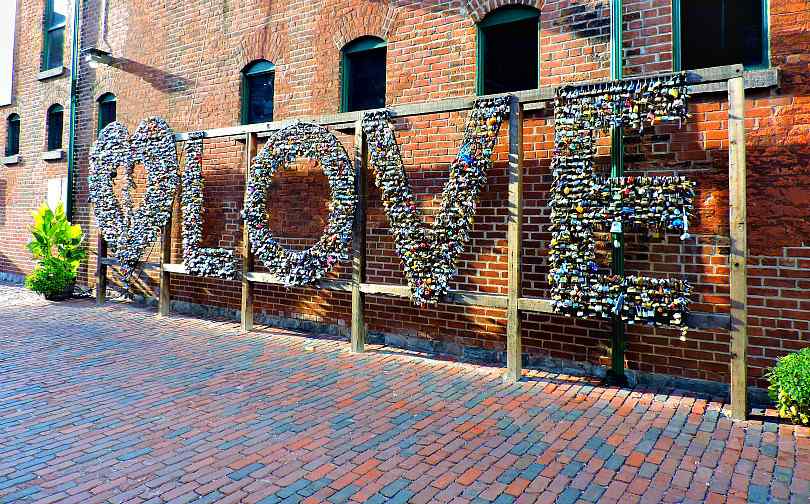 HISTORY
The Distillery District, named after the Gooderham and Worts Distillery that was built on the site in 1859 is the largest and best-preserved collection of Victorian Industrial Architecture in North America. In 1832, James Worts and William Gooderham founded their company and it soon grew to be widely known as the largest distillery in the world. In 1859, the present day buildings were built and they still survive, as they were, today.
Search Other Toronto Neighbourhoods