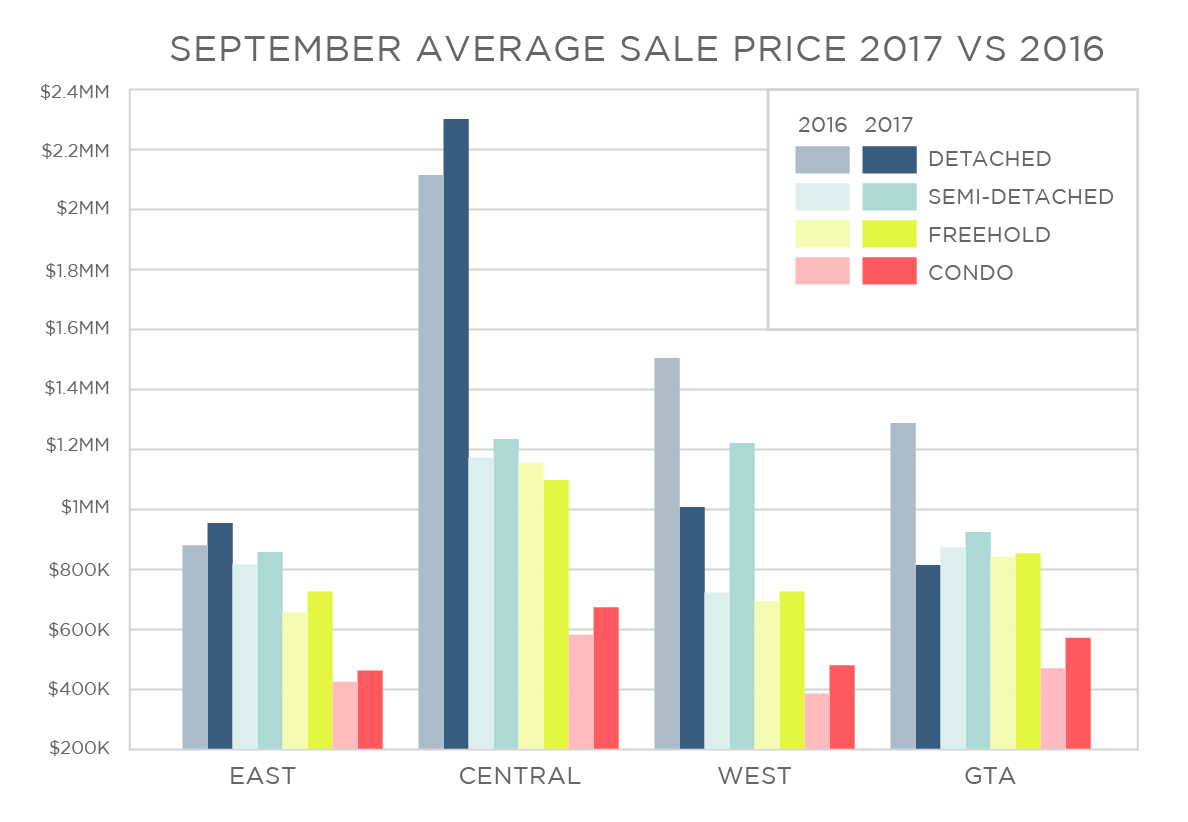 We've been saying it for months now but it's official, the strength of the Toronto real estate market is back on the rise. Here are a few highlights from the month of September.
Of note was the fact that new listings were up by 9.4% year-over-year which suggests that buying intentions among consumers remain positive. Home prices were also up (average of $774,546) year-over-year by about 2.6% and were averaging 6% higher in September when compared to August, which equates to an approximate increase of $43,000 in just a month. Although this is a seasonal increase, this coupled with an increase in new listings is a good sign of a positive, healthy Toronto real estate market especially amongst the recent changes and — yes, I'll say it again — media fear mongering we've been experiencing over the last six months.
With the September stats out, a number of channels have highlighted the fact that re-sale home transactions are down by 35% year-over-year. However, what these sources consistently fail to mention is the fact that 2016 was a record year. That makes it a tough comparison year because the buying frenzy pushed the market to an all time high. If you compare any year to this year, you'll be looking at a decrease in sales. To use this as the sole factor for determining a healthy market is just absurd.
Taking the hardest hit was detached homes. Detached homes saw a 40% drop in the number of units sold, but again, this is a drop from a peak year where detached homes were the hottest commodity. As you can see from the chart above, the market outside of the downtown core (where detached homes are prevalent) and the West End have actually experienced negative price growth.
Holding steady is Toronto's condo market averaging a 20% increase year-over year. This is a market that we expect to remain steady. We cover our top reasons why in our recent blog post, "Why It's [Actually] A Great Time To Invest In Toronto Condo Market".